---
June 20,2017
There are smaller ($2,500-$5000) grants donated on a community level from your local branch. A great place to start is GrantWatch; Libby Hikind has made it so easy for new nonprofits to search. It's one of the sites when I'm searching for my 501(c)3 clients. I'm always happy to recommend to others a service that works
https://www.facebook.com/Tockqua/posts/10211266690476136?comment_id=10211282718356823
Acta Non Verba (ANV) is striving to be better, itself. In addition to the camps, after-school programs, and monthly farm days, ANV hosts a food pantry and wellness event every year. For these programs, ANV requires funding which is why it is a MemberPlus+ at GrantWatch.com and uses the website to search for grants.
I like that the grants are sorted between states and by interest. I also finds the weekly reminder emails with lists of grants in my state very helpful. It's exciting to see the list of new grants that have been added.
We first narrowed down 4-5 grants of interest from GrantWatch.com and under the advisement of a development consultant, applied to 2. We are in the process of waiting to hear back from the funding sources! Also, all of my programs could benefit from crowdfunding, a new online form of fundraising at GrantsWE.fund.
Name: Kelly Carlisle
Company: Acta Non Verba: Youth Urban Farm Project
Job Title: Founder and Executive Director
Website: http://anvfarm.org/
---
Sep 21,2016
Dear Libby...
I've been utilizing GrantWatch.com to search new grant opportunities since establishing my grant writing business in 2010. I find at least 65% of my new corporate, family, and community foundation grant opportunities through GrantWatch! As a result, I've raised more than $13 million dollars for my nonprofit clients around the country (and the Caribbean). Thank you for your excellent service to the nonprofit community.
Adraine Kreglo
Serendipity Solutions
Bradenton FL
---
Aug 26,2016
Every dollar spent for our subscription to GrantWatch is a dollar well spent! GrantWatch is a key to many opportunities for our nonprofit organization. The site itself is user friendly; the categories help us to narrow down our search and the descriptions are right on point. Our agency is reliant on grants for so much of our funding. GrantWatch opens the door to many options that we may not have found on our own.
Thank you, Libby, and other friends at GrantWatch. We appreciate your service!
Name: Elise Gold
Company: Jewish Family Service of Orange County
Job Title: Executive Director
Website: www.jfsorange.org
Phone Number: 845-341-1173
---
July 29, 2016
Dear Libby Hikind,
Please let me tell you what a blessing GRANTWATCH.COM is to RESTORING HONOR PROJECT INC. We are a start-up non-profit looking for funding and we are COMPLETELY BLOWN AWAY by the professionalism, amount of content, accuracy of content and the ease with which to navigate by selective criteria. We are 100% sure that we will find exactly what we are looking for here, and feel confident that we will make GRANTWATCH.COM our GO-TO resource! When we prayed for funding and the ability to find it,we never even thought about an intermediary resource the bridge the gap. God is GREAT and works in MARVELOUS ways.
Sincerely, Dean & Myra Freeberg
RESTORING HONOR PROJECT INC.
---
July 27, 2016
Dear Libby;
What I love about GrantWatch is the variety of grants. I also love the presentation. GrantWatch includes so many different areas of funding in our categories, that is easy to search for grants.
I also really appreciate the grant details page. It tells you all the information on the 1st page. It gives enough information to decide if the grant is for you.
Jackie Yancy
New Creation Home Ministries
Executive Director
---
7/21/16
Libby,
Our organization has locations—and funding needs—across the country and GrantWatch has been instrumental to us in identifying new sources of support. We can select all of the geographic areas we cover, appropriate areas of interest and get information on foundations, corporations and federal/state opportunities that are a good match for our programs. We especially appreciate the inclusion of less known foundations which are frequently excluded from other grant databases. Thank you for being a valued member of our team!
Linda Tobey
National Director Resource Development
U.S. Vets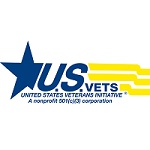 ---
10/1/15
Dear GrantWatch:
Just wanted to thank Grant Watch for making their web site so easy to navigate. We had tried other grant web sites, but had such difficulty. With Grant Watch we have been successful in obtaining many grants!
Kim Moser
Volunteer
Bags4kids
---
Friday January 22, 2016
Dear Libby:

Thank you for that tip. (When looking for an allowance to purchase an item from a grant (i.e. furniture or computers) go to the URL of the grant and hit CTRL F. Type the word you are searching for and you will find all the instances where it is mentioned.)

I will do what you suggested. Thank you for all. I love GrantWatch. I appreciate (on behalf of our agency) being a subscriber and thank you for holding my hand. Please know that you do not have to add me to the email list, as I'm already on it!

Just holding up a mirror, thanking you for your good work.
Have a nice weekend.

Elise Gold, LMSW
Executive Director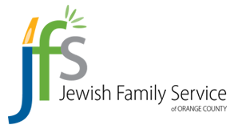 Monday, April 27, 2015
This is the perfect site for finding grants for my diversified client base. The site filters allow us to efficiently find grant makers by funding priorities and geography.GrantWatch.com is always our first stop, and in most cases, our only stop in finding funding sources.
Ken Brock
Managing Partner
Ken Brock & Associates, LLC
I love your service, especially being able to limit searches by area. It has helped me identify grant opportunities I would not have explored without it. With it, I know I've got the most current grant information available. Also the layout is much easier to browse.
Rhea Pliakas

---
Friday, January 23, 2015
Libby,
I cannot thank you enough for participating in our program today: Seeking New Partnerships and Resources for Nonprofits at the College of Staten Island.
You have no idea of how much you blessed the audience. Everyone was talking about how informative your presentation was. I could not have accomplished this without you.
All the best & Continued success with GrantWatch.com!
Neighborhood Technical Assistance Clinic
Rev. Dr. Valerie Oliver Durrah, President & CEO
544 MacDonough Street, Brooklyn, NY 11233
T: (718) 455-3784
F: (718) 573-4490
www.neighborhoodclinic.org
---
Monday, September 22, 2014 10:24 AM
Dear Libby,
When our foundation's grant opportunities were listed on GrantWatch.com, we received a 500% increase in the number of applications we typically receive in a grant cycle. While we typically receive applications mostly from inside our state, the listing on GrantWatch pulled in applications from 16 states and one foreign country.

Amanda Fitzgerald
Executive Director
Blessings Project Foundation
---
Thursday, July 10, 2014 11:30 AM
Dear Libby,
Grant Watch is an excellent resource! On the very first day of our subscription, I found three new funding opportunities. The listings are well-organized with easy links to the full RFPs, and I particularly appreciate that the proposal due dates are easy to find.
Thank you,
Tanya
Director of Foundation & Annual Giving
---
Tuesday, February 18, 2014 7:16 AM
Thank you very much Ms. Libby. We, at Katie's Krops, are so appreciative that you are helping us spread the word about our grants.
Everything sounds perfect.
Happy Growing,
Katie